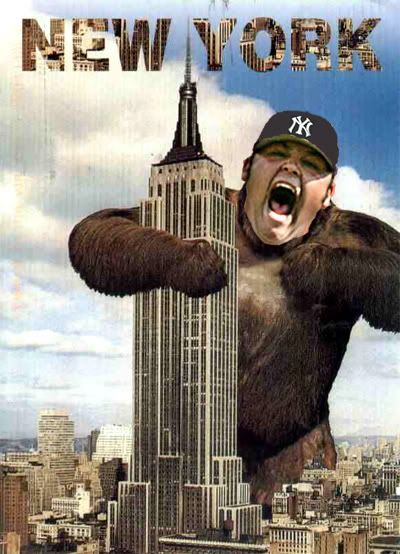 I read the news today, oh boy, about a lucky man who made the grade.  And though the news was rather sad, well, I just had to laugh.  -The Beatles
Public Service Announcement: Ok, here we go!  It's the little things folks, the little things.  The Yankees got troubles.  Right here in New York City.  Trouble with a capital "T" and that rhymes with "P" and that stands for pitching!  That stands for Joba.  According to the New York Post, Joba Chamberlain's 100 mph heater, that can't be beater, has morphed into hamburger meater.  Ha ha ha!  Yup, scouts who have watched Chamberlain this spring are puzzled with his lack of velocity.  In his last outing against the Phillies, the fastball was clocked between 88 and 92 mph.  Good news Red Sox fans.  Good news indeed!
Peace out homies.  Six two and Even!
Need More? Boston Red Sox,Joba Chamberlain,MLB,New York Yankees