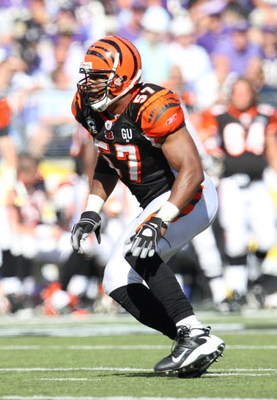 Matty told Hatty about a thing she saw.  Had two big horns and a wooly jaw.  Wooly bully, wooly bully.  Wooly bully, wooly bully, wooly bully.  -Sam The Sham & The Pharaohs
Public Service Announcement:  Ok, here we go!  That's right folks, I'm back!  Flew in from Miami Beach BOAC, didn't get to bed last night.  On the way the paper bag was on my knee.  Man I had a dreadful flight.  And boy are my arms tired.  But I am back.  Back in the nick of time.  Back in a mouse click of time.  Like Mike Tyson, back, hitting like a f'n mule kick in time.  Back in time for wild and wooly card Saturday.  So let's get to this.  Like we always knew this.  Like my main man Marvin Lewis.  Shall we?  Sure we shall.       
Jets v. Bengals:  This game has become a Jets story.  We've heard people say, same old Jets.  We've heard people say the last two games of the season were gimmes.  Gimme shelter.  But now, just like the Rolling Stones, they too are just a shot away.  Well, three shots away.  But if you listen to Rex Ryan tell it, the Jets "should be the favorites to win the whole tournament."  I don't know about all that.  I don't even know if they beat the Bengals tomorrow. 
The weather outside will be frightful.  Wind chills are expected to be in the single digits at game time.  That means one thing.  That means Jets' Thomas Jones running the football.  That means Bengals' Dhani Jones stopping Jets' Thomas Jones running the football.  Dhani Jones is the heart of this Bengals defense.  Don't you tell him to smile.  You stick around he'll make it worth your while.  Got numbers beyond what you can dial.  Maybe it's because he's so versatile.  Versatile rushing the passer.  Versatile stuffing the run.  Versatile dropping back in coverage.  He will be the reason the Bengals win this football game.
Eagles v. Cowboys:  We've heard it all before.  We've heard Tony Romo can't win the big ones.  The big fig ones.  Ooewy, gewy, rich and chewy inside.  Golden, flaky, tender cakey on the outside.  Wrap the inside with the outside, is it good?  Darn tootin!  It's the big Fig Newton!  Tony Romo's good.  Darn tootin'! 
I don't care about his past December and January numbers.  I don't care that in his first three years as a starter, Romo was intercepted 19 times in games after Nov. 30.  I don't care that in 2006, he was intercepted eight times and followed that with five and six, respectively, the next two years.  I don't care that entering this season, Romo had a 5-10 record in games after Nov. 30 and he started off the latest December with two losses.  This ain't then.  Like my woman SE Hinton likes to say, "That was then, this is now." 
Now, in the past three weeks, Romo and the Cowboys defense have led the Dallas to victories.  Big victories.  Important victories.  Undefeated New Orleans Saints victories.  Division rival, for all the marbles, Philadelphia Eagles victories.  Tony Romo says, "I'm a completely different player and this is a completely different team."  I couldn't agree more.  
In the stretch run, Romo was the NFC offensive player of the month.  He has been just sensational.  Mesmerizing, tantalizing.  Captivating, he's been devastating.  Over the past three weeks, Romo has been devasting completing 71of 106 passes for 909 yards with four touchdowns and just two interceptions.  One of those picks came on a tipped pass.  Yowza!  Don't look now, but here come Tony Romo and the Cowboys! 
Public Spectacle:
Peace out homies.  Six two and Even!
Need More? Cincinnati Bengals,Dallas Cowboys,Dhani Jones,New York Jets,NFL,Philadelphia Eagles,Tony Romo